Hope everyone has a great weekend lined up, I'm having a quiet one, which is how I like it! In my blogging life it's been a busy week – since I wrote my post about BDSM curiosity I have been flooded with both support and good advice from fellow bloggers, some visibly in the comments or on Twitter, and other's via my e-mail or direct message. The strongest messages were – don't try to put a label on myself and what I feel and to talk it through and explore it with my OH so that we learn what we like/want together. My exploratory journey will continue, and I'll keep my blogging family up-dated, but this post by Floss, who was my interviewee last week, was a great response.
The submissions for #MasturbationMonday and #WickedWednesday have been red hot this week, and I list belown my favourites, but do please look around these sites when you visit, because these bloggers are prolific with their great writing:
You may have already heard of Jerusalem Mortimer, or Jaime (say it like James without the 's') but read the interview he gave me and you will know him better soon.
What made you decide to write a sex blog?
I'd written a book about bdsm. So I thought I'd better get my name out into the world a bit more. Then – at last – I did get some readers, which is great, and I like to try out new writing on them.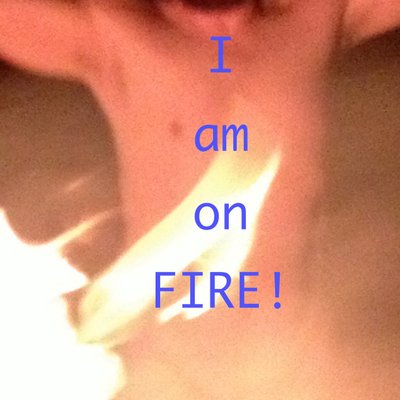 What's behind the title of your blog or your blogging "name"?
Rather tragically, I named my first pet "Jerusalem". After the William Blake poem, not the place in the Mid-East. Jerusalem was a cat, a very good cat.
Mortimer I picked because I decided my mum wouldn't like me to use her maiden name.
But apart from substituting "Mortimer" for the rather similar "mother's-maiden-name", Jerusalem Mortimer is my porn star name.
Describe your blog in a nutshell:
Stories, mostly true, some fiction, about bdsm and how it works. It's sexy and funny, and more focussed on how people think and feel than on implements and such.
… And occasional rants on topics related to sex, bdsm, love and so on.
How long have you been blogging on this theme?
I've been here since 2014. But I'm not sure when I actually got any readers.
What is your favourite type of adult toy?
I like whatever vibe my girl likes at the time, and I like the rattan cane. Can't choose. I just like a girl to have orgasms and a stripy bottom.
If you were sent to a desert island (with no power issues) name the 1 adult toy you'd take with you:
My girl has to come too. In which case, she chooses the vibe, and I keep her in line with the cane.
What's your current sexuality? At what age did you realise this was the right 'fit' for you?
I'm het and a dom. I always knew I liked girls and not boys. I mean as far back as I can remember.
And I knew there was something for me in dominance (though I didn't know the word for it) from the age of four. There's a story to that, but essentially, an older girl got her bottom bared and consensually spanked, in my awed presence, and I suddenly knew what extreme hotness was.
What's your preference – naked or "dressed up" for sex? If dressed up, how so?
Naked. Nothing is as good as skin.
Is there a kink or fantasy you're yearning to try?
Yearning is a bit strong, but there's a particular girl I'd like to use an anal hook on. But… baby steps for her.
Name the fictional being or species you'd most like to have an encounter with:
Percy Bysshe Shelley, who in the real world died at 29, aged 30. I'd like to have a chat.
I don't care about vampires, werewolves or, for that matter shapeshifters or mysterious islands.
It gets an enthusiastic "Yay", from me.
I find it feels very dominant, riding a woman just that little bit higher. And, at least in a D/s context, the women I've butt-fucked have reported feeling wonderfully, deliciously submissive when being anally fucked.
Sex needn't always be serious – do you have a funny moment to share?
Using a diaphram, covered in contraceptive foam, as contraceptive in my teens. And spending nearly half an hour chasing the fucking thing round the room, because they have springy sides, and it pinged everywhere except where was supposed to go.
Girl got the giggles. I didn't have spanking rights, with her, so I didn't. But I thought about it.
Sexting – love it or hate it?
Neither. Mostly a meh from me.
I like flirting, with words, and being sent revealing pictures, but I think that stops a little way short of sexting.
Which mainstream film depicts your favourite erotic scene?
That one where the guy leads twin sisters, identical except that one is white and one is black, on their hands and knees into his bedroom by their collars, and takes turns riding cropping one while fucking the other.
You know the one. It was a 1950s Cecil B de Mille Bible epic.
Uh, maybe I dreamed it.


Yes.
Nominate your favourite adult film:
I don't have one. Dreams of Spanking have made some filthy stuff, but I haven't seen many. Some of the Lupus Dreams series were pretty hot, though without the emotional warmth of Dreams of Spanking. In any case, I don't think they're making any more.
Before you go, please tell us 1 adult blog (aside from yours) which we must add to our reading list:
Pandora Blake's Dreams of Spanking blog. A lot of the posts are commercial, promoting products, which is fine, but sometimes she rants on matters more related to politics and censorship, and that's the reason I've nominated it.
I admire Pandora Blake enormously, and think she's a heroine and general Good Thing.
Thank you so much Jaime for sharing your more 'private' side with me and my Dark Darlings!

Jerusalem Mortimer on Twitter: https://twitter.com/JaimeMortimer